Meet The Business Owner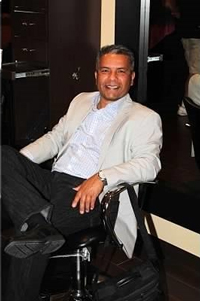 I grew up in the San Gabriel area, graduating from Rosemead High in 1975 then moving on to Pasadena City College where I earned a A.A Degree in Automotive as well as a welding certificate.
Thereafter I was recruited by Spence and Frye Co in the summer of 1977 as a technician to work for just the summer since I was already enrolled at Cal State Los Angeles for the fall to pursue an industrial arts teaching credential.
Come September the owners asked me if I would be interested in managing the shop, employees and operations with a substantial salary increase, needless to say I agreed at a young age of nineteen.
Two years later in 1979 they approached me with a contract to purchase the business, which I agreed.
Now as the business owner I am a firm believer in having knowledge, the latest information and the right tools which will allow you to succeed in this industry, this is what I convey to all my employees in order for us to continue to have success.